Serial Number of First Unix System
In preparation for a talk on Seventh Edition Unix this fall, I stumbled upon a service list from DEC for all known PDP-7 machines. From that list, and other sources, I believe that PDP-7 serial number 34 was the original Unix machine.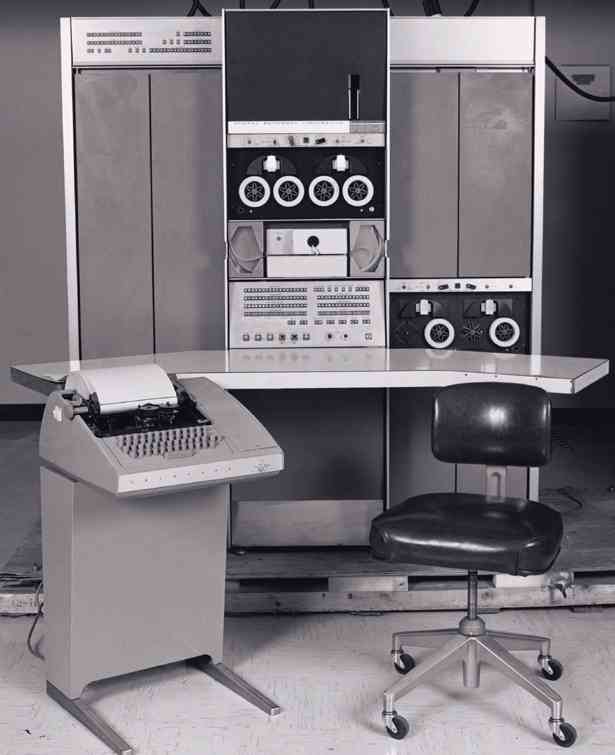 PDP-7 System from DEC sales literature
Building The Case
We know from
simh sources
, the restored
PDP-7 Unix version 0
sources, and
recollections from the time
that the original machine used by Ken Thompson and Dennis Ritchie had, or likely had, the following hardware:
8k word of memory (option 149B)
A tape reader (option 444B)
A tape punch (option 75D)
A 1MB disk drive (RB09 same as an RD10)
A tty controller for a teletype (option 649)
A standard video display (option 340)
A custom video display (Unknown option number)
A keyboard for input (also option 340)
We know from the service list that Bell Labs had three PDP-7s and one PDP-7A. Several of these machines had the standard options (the tape reader and teletype) and extra memory. Only one system, serial number 34, also had a disk drive, a custom unknown board that could be a Bell Custom display, and the standard display. In addition, that system shipped to Bell Labs in 1965 and appears to have been refurbished in 1969. This timeline matches the oral histories describing a discarded PDP-7 used to bring up the system in late 1969.
Here's the full table of all the systems shipped to Bell Labs with each system's options, taken from the
18 bit service list
provided by Bob Supnik. You can check the list for other contenders.
Another surprise
V0 Unix could run on only one of the PDP-7s. Of the 99 PDP-7s produced, only two had disks. Serial number 14 had an RA01 listed, presumably a disk, though of a different type. In addition to the PDP-7 being obsolete in 1970, no other PDP-7 could run Unix, limiting its appeal outside of Bell Labs. By porting Unix to the PDP-11 in 1970, the group ensured Unix would live on into the future. The PDP-9 and PDP-15 were both upgrades of the PDP-7, so to be fair, PDP-7 Unix did have a natural upgrade path (the PDP-11 out sold the 18 bit systems though ~600,000 to ~1000). Ken Thompson reports in a private email that there were 2 PDP-9s and 1 PDP-15 at Bell Labs that could run a version of the PDP-7 Unix, though those machines were viewed as born obsolete.
Please see
this followup
post where I make the case that footage of the PDP-7 Ken would later use has been found on youtube....